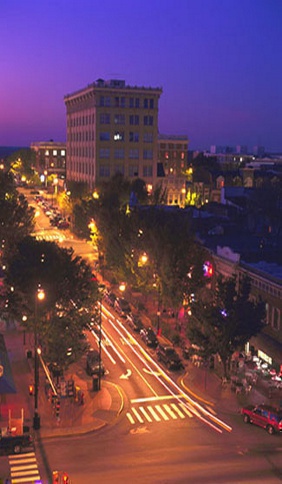 Athens Real Estate Group, LLC was founded by Blake Underwood and is located in Athens, GA.
Blake moved to Athens, GA in 2001 to attend the University of Georgia where he graduated from Terry College of Business with Bachelors of Administration degree in Finance. Upon graduation, Blake and his wife decided to make Athens home.
Prior to founding Athens Real Estate Group, Blake worked for four years in the Trading and Portfolio Management Department at PMFM, Inc (now Stadion Money).
Blake gained his experience in the real estate industry by investing his personal assets in the Athens area real estate market. He began by purchasing properties in need of repairs and reselling them after completing the necessary renovations.
When the real estate market began to deteriorate, Blake expanded his investment strategy to include student-oriented rental properties. Needless to say that recently graduating from UGA and renting houses as a student in Athens, definitely made this step much easier. He was able to pick up where he left off in knowing what the student population's needs and desires were at the time.
After purchasing a rental property in a local community with a homeowners' association, Blake presented the Board of Directors with the idea of taking over the management of the homeowner's association. The Board was very excited about the idea of having someone with a vested interest in the neighborhood managing the association so they hired Blake immediately.
Once again, Blake's investment strategy expanded to include developing lots and small communities for student-oriented rental property. After several successful years in the real estate industry and turning around a struggling homeowners' association, other investors began expressing interest in having him manage their properties and with investment decisions. After declining many opportunities due to not being a licensed real estate agent, he decided to obtain a real estate license and create a full service real estate firm.
Today, Blake plans to use his hard-earned, hands-on experience in the real estate industry to help his clients structure a real estate portfolio to fit their needs and to help manage that portfolio through an ever-changing real estate market.